I work in an office that full of really bubbly, bright, young things.

Evening plans, weekend parties and 'new men' are hot topics.

The thing is, I'm married.

In fact,

Hubby and I have been together since we were 17, so I haven't really 'dated' – and to be honest, I'm relieved…
Hubby used to work shifts, and our diaries never matched.

I wouldn't say it put a strain on our relationship, but it does make things difficult.

He'd get in to find me in bed, or I'd have to crawl around the bedroom in the dark trying to wake him has I got up to do my office job.

We weren't like a married couple, it was more like two single people attempting to live together, and simply not get in the way.
So it might sound cheesy, but my ideal date night, is one where Hubby and I can just spend time together - without the distraction of friends, family, the TV or our work.

For my birthday last year, Hubby took me to a restaurant; nothing too swanky, but I enjoyed delicious freshly made food overlooking the Thames near our house with a cocktail in my hand, and my man by my side.

Being able to snuggle into a protective arm, or rest your head on a shoulder and simply enjoy each other's company is so special to me.
Hubby no longer works shifts, but it is still all too easy for work to get in the way, so we do try to make time for each other – and when we do go out we both like to make the effort and dress up a little bit.

It's special after all.

So when I was asked by Simply Be whether I would like to try a new outfit for our next Date Night, I couldn't say no!

And as I wanted to do something special for our next Date Night, I wanted to try something a little different.
Being a curvy girl, I do get really self-conscious and haven't ever really considered myself to be fashionable.

I know what works for me, and I'm always scared to really try something new.

I love bright colours.

But I never choose them to wear.

So I did!
My 'date night' outfit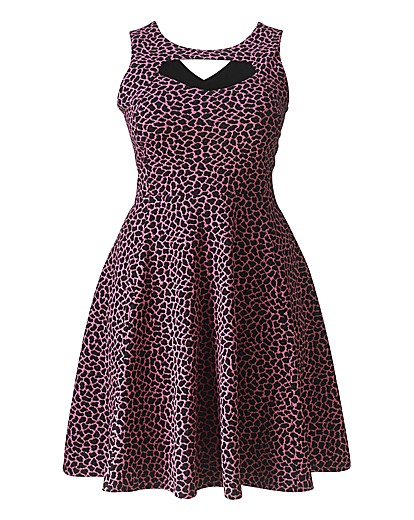 The dress is wonderful.

So comfortable, and beautifully flattering.

The length is just right too, coming just above the knee, it looks young, fresh and flirty, without being so short that I'll flash my bottom every time I bend over – I'm not a lady alright?!
Hubby loved it too.

The slash on the chest is just cheeky enough for a date, and also helps to break up the awesome animal print.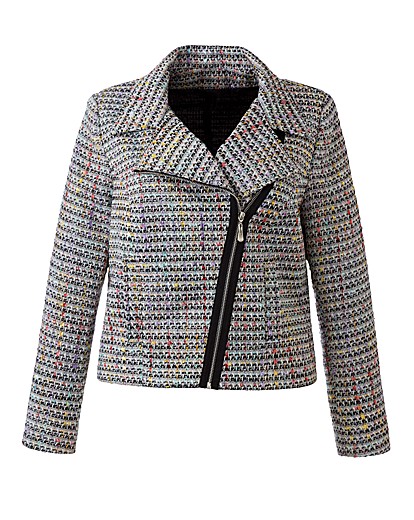 The jacket is a great, really warm, and did just what I wanted it to by making outfits that little bit more formal, but still young and fun with the biker-jacket zip.
But there was a problem…

Although, there is nothing wrong with the jacket or with the dress (in fact I love them both) the two items together made a bit of a fashion clanger.

Patterns, textures, colours - There was just too much going on…
Our solution… Two dates! I teamed the jacket with a little black dress some sheer tights and some cute heels I had lurking at the back of the cupboard for date one, and for the second the pink dress got an outing with opaque black leggings, black boy-style slough jacket and a pair of biker boots for that grunge glamour.
And all I need to say is that Hubby was a very happy chap!
This post has been written in collaboration with Simply Be - however all content is true to my own thoughts, experiences and memories.